"Do it yourself" – 2020
Community art project
"Do it yourself"
In 2020 I got the opportunity to make a floor painting for POW WOW! Rotterdam. The surface is 200m², located at a children's playground in 'De Afrikaanderwijk' in Rotterdam. I painted 8 characters with chalk spray paint, that represent the diversity in the neighborhood. On purpose I left the clothing uncolored and added empty text balloons and other things that can be filled in. For a week we left sidewalk chalk at the artwork and a description on a wooden pallet that people could 'Do it theirselves' and finish the artwork. There were no rules, only to let your creativity speak.
The idea behind this concept was to make street art accessible for children and visitors of the festival. To me street art is a beautiful tool to bring people together and this artwork succeeded in this way. It was a super interesting process to see how the work evolved and got more shape every day.
Everyone has their own interpretation when they see an artwork, and this work makes it visual how people can interact with an artwork in different ways. Some people will add stuff, others just cross what's already there. Some people make stuff related to what's given, others add completely different things.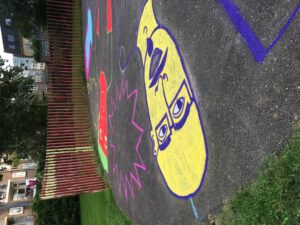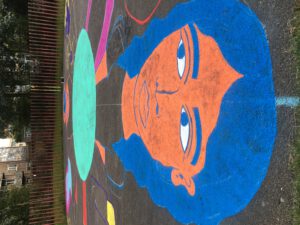 .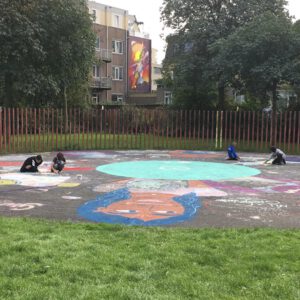 .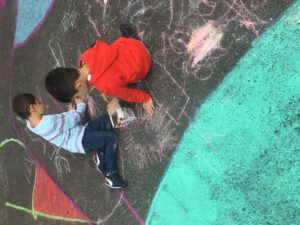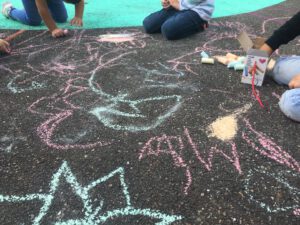 .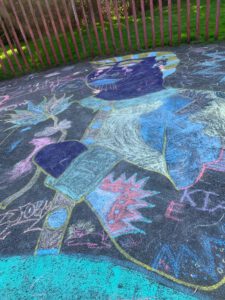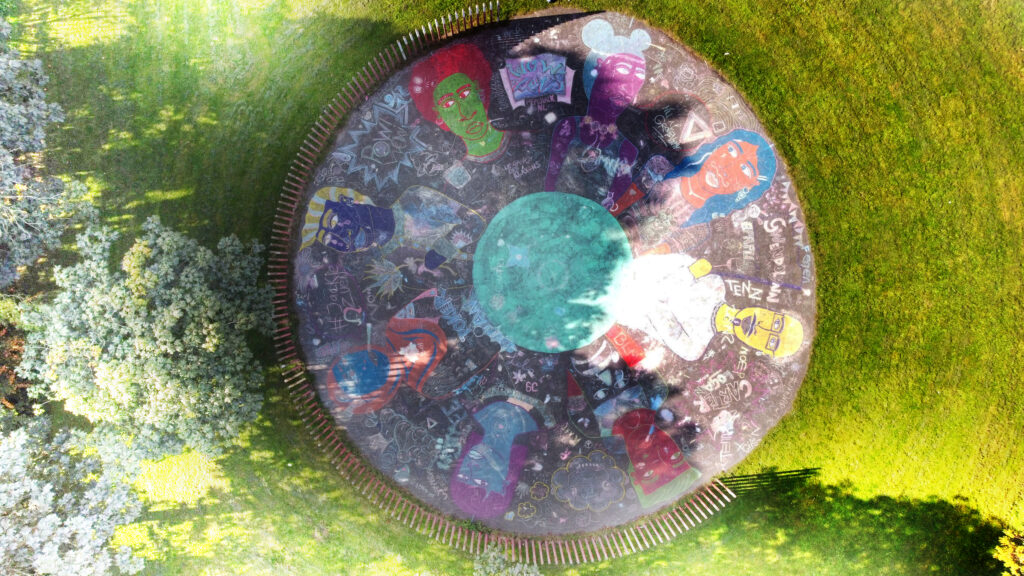 More info: