Canfood Alphabet
This alphabet is inspired by the street "West Kruiskade" in Rotterdam. This street has a lot of different cultures and nationalities, which all come with their own stores.  To me all the food-stores have one thing in common : canned food. You have Dutch stores, Asian, Indian,… and they all sell the same canned food. I found this a nice metaphor to capture the diversity but also equality of the street.
The original drawings are made with feltpens on A6 paper, 180gr
The full alphabet is a digitalised collage of these drawings.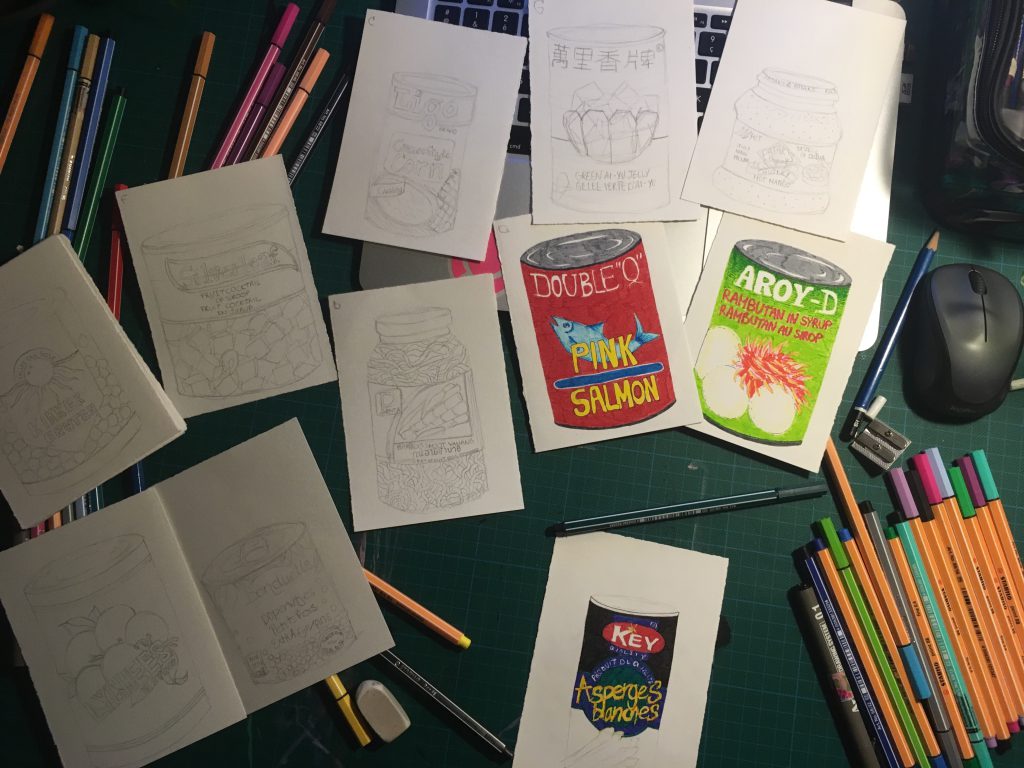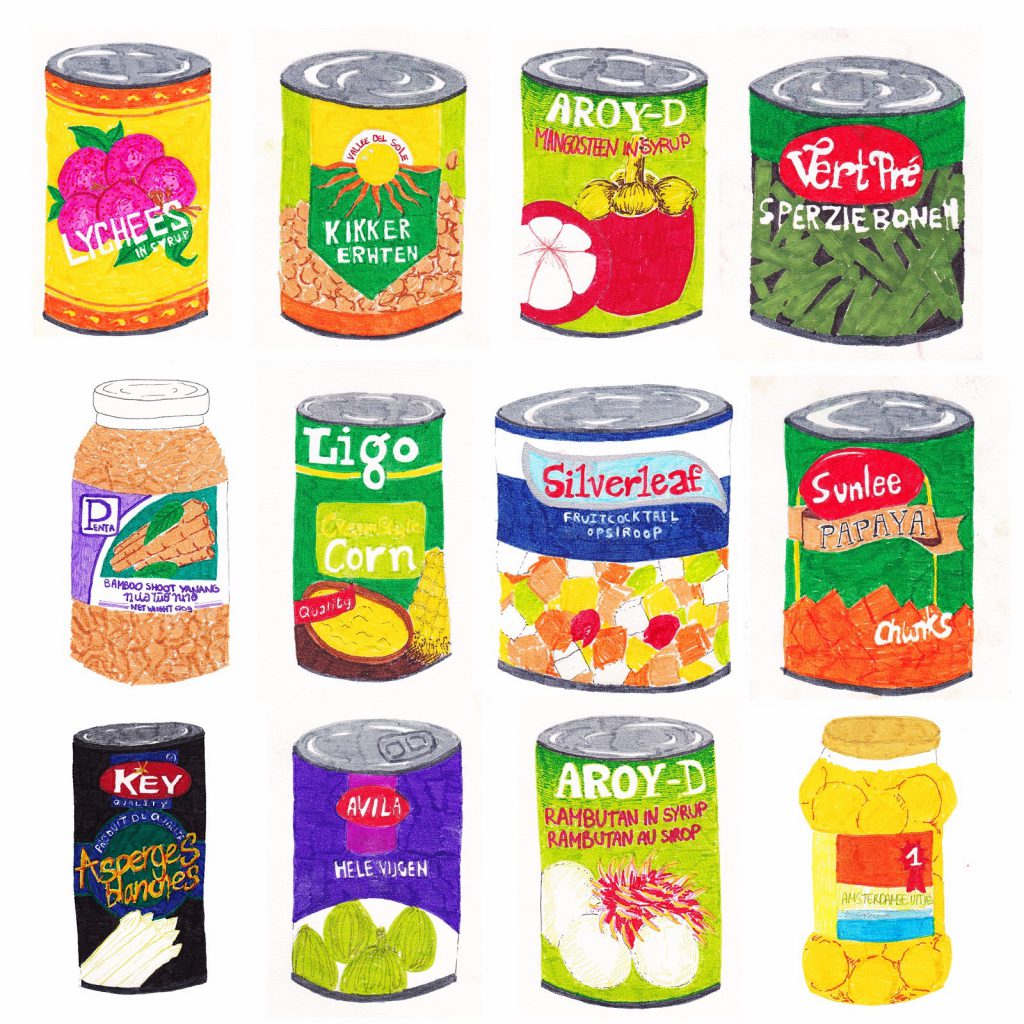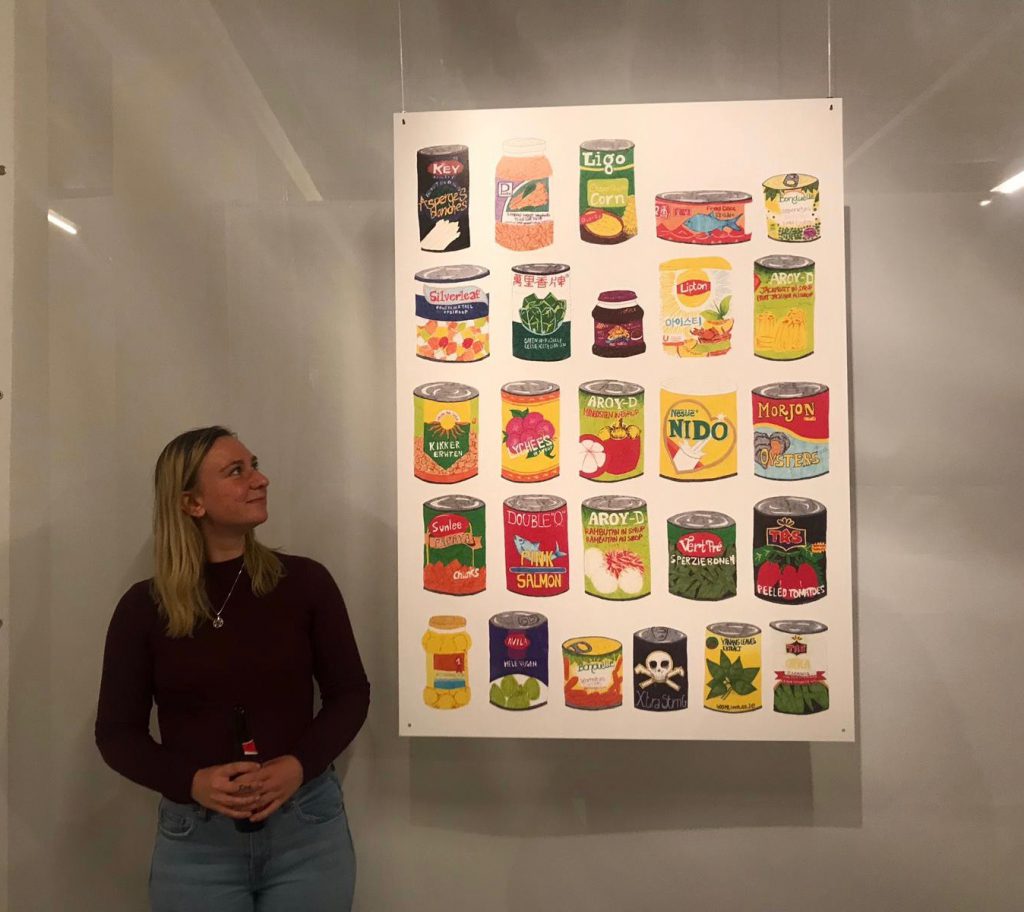 The canfood alphabet is also part of the "canned emotions" series